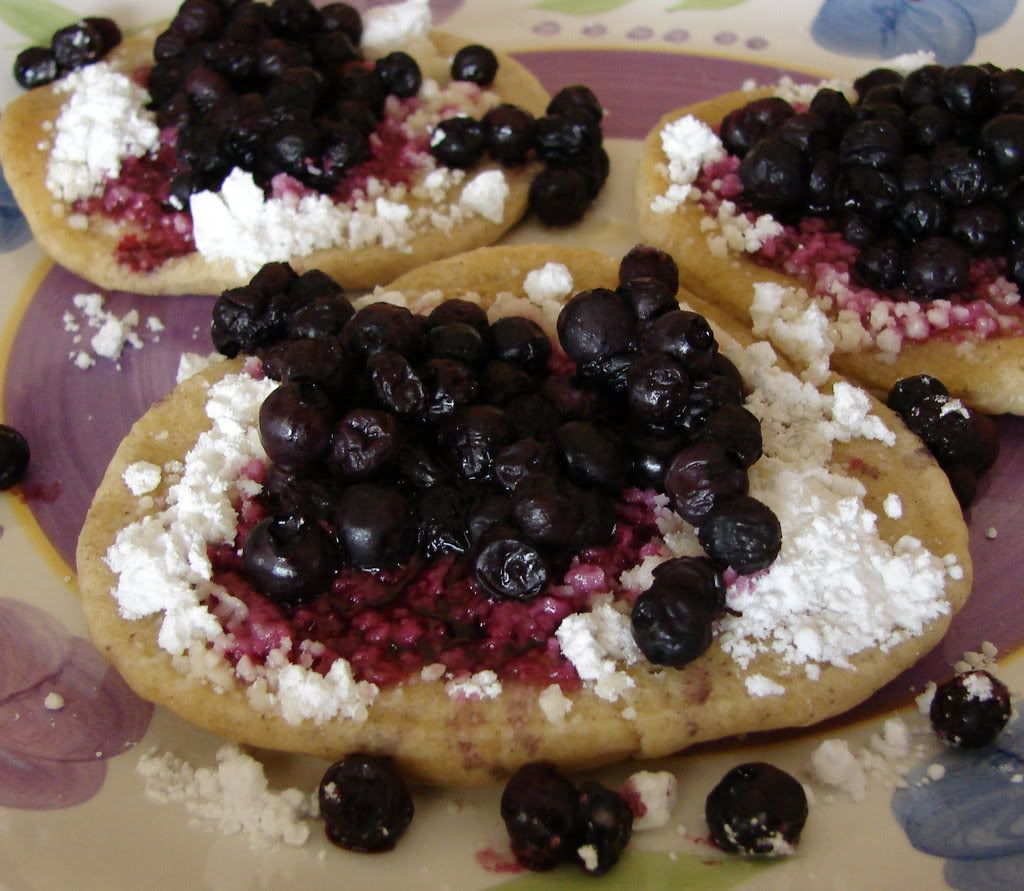 This is my favorite breakfast in the world. Amaranth pancakes with as much vegan margarine as will stay on top of the pancake, topped with powdered sugar and finally organic blueberries. My tongue would love to taste this every single morning. But I must restrain myself and only fix it only once a week or I will weigh 300 pounds within a year.
The recipe is modified from the one on the back of the package of Bob's Red Mill Amaranth Flour. I substitute arrowroot flour for tapioca flour. You could also substitute potato flour for the tapioca.
1/4 cup Apple juice or Milk (
I use Almond Milk if I'm using milk
)
1 tsp Oil
1/4 cup Bob's Red Mill Amaranth Flour
1/4 cup Bob's Red Mill Tapioca Flour
3 Tbsp Arrowroot Starch (
since I substitute Tapioca flour with arrowroot above, I measure 1.5 Tbsp of arrowroot and 1.5 Tbsp amaranth for the 3 Tbsp Arrowroot here)
1/4 tsp. Cinnamon
1/4 tsp Baking Powder
1/8 tsp Sea Salt
BEAT egg then beat in juice and oil. ADD remaining ingredients to egg mixture one by one and BEAT after each addition. Heat griddle to medium high and COOK until bubbly; turn and cook until done. Makes 8-10, 3" pancakes or about 5, 4" pancakes.